BONUS! Get Totally FREE Access to..
"Outsourcing DeMystified: How to Avoid Costly Outsourcing Mistakes
and Make Outsourcing More FUN and PROFITABLE"
Fill In Your Email Address & First Name To Get Access:
The Truth Revealed: The real reason why the ultra-successful hit it big is NOT because they know how to build lists, create products, drive traffic to sites or anything like it ... it's because they know how to get other people to do all of those things for them! Now, you can have that same luxury for yourself...
Fast Forward Just Days From Now And Watch Yourself Enjoying Your Free Time While Others Run Your Business For You... And You Rake In More Cash Than Ever!
This is the number one roadblock for Internet marketers. It's the surest thing to keep you from earning the kind of income you'd like to earn online.
Whether you're a beginner who's still learning the ropes, or an experienced online entrepreneur already making some income, you often find yourself overwhelmed...
... by the sheer amount of techniques, tactics and shiny new objects you have to keep up with

... by the never-ending stream of emails that shout for your attention

... by the technology and tools that you know would make your life easier -- but just don't have time to learn

... by all the content you have to develop, publish and distribute

... by every bright idea you have that you just know will finally bring you the income you've been wishing for
Any of this sound familiar?
If you're a beginner and have more time than money in your hands, you're probably trying to do everything yourself.
I warn you, this can have disastrous consequences!
But wait a minute. In case you're wondering who I am and why you should listen to me and trust me to teach you all these things, let me tell you...
The Real Life Story of Wonder Woman
ie. Who the heck is Nicole Dean?
I'm Nicole Dean, also known as the Mostly Sane Marketer. I've been working online since 2004 and I actually do make money online.
In fact, I've asked my hubby to stop working so he could come home and spend more time with me. (I kind of like having him around!)
The point is, I support my entire family with my Internet business.
Until recently, I was also Jimmy D. Brown's Affiliate Manager. (I made the difficult decision to resign so that I could focus on my own growing business, although I loved every minute working with Jimmy.)
While I was running his affiliate program, Jimmy called me "Wonder Woman." He thought it was fantastic how I could churn promotional materials, engage with affiliates AND come up with fresh ideas -- all while running my own profitable Internet businesses...
He had NO idea how I could get so much done in so little time. That is, until I told him that I wasn't doing it all by myself.
You may have noticed that I'm not like other Internet marketers, because I don't spend 18 hours at the computer every day so I can "make money while I sleep". (Yes, that's sarcasm.) ;-)
Yes, I have a life. I've homeschooled. I've coached. I volunteer. I take bike rides and walks with my Mom. I hang out in the back yard by the pool with my two kiddos, and I love to play and snuggle with my two puppies (Eddie and Einstein).
I also travel to attend and speak at plenty of live Internet marketing conferences. (That's my fun time!)
No, I don't own 11 Ferraris or 4 Beach Houses. But, I sure do earn a great living and have a lot of fun!
I do all this with the help of my able and loyal support team, which includes my own Mom and other work at home Moms (and Grandmas) who rock at what they do.
I definitely walk the walk and teach from experience.
I'm ALL about the internet lifestyle. In fact, I don't believe that you can set financial goals for yourself unless you also set your lifestyle goals. Otherwise, you can so easily get trapped working yourself to death for the elusive "freedom" that you created your business to find. OUCH.
If you're ready to come along for the ride, I'd like to spend the next year delivering on all the promises I make on this page.
Let me tell you a story:
A friend of mine was trying to cut down costs and decided to update all of her WordPress blogs herself. Well, she used the wrong plugin to do it and caused one of her blogs to disappear.
Not only did she have to pay more than a hundred dollars to restore her blog (which, unfortunately, could not be done so my friend had to rebuild it), but she also lost income.
Today, my friend happily pays a VA (Virtual Assistant) $20 every month to keep all her WordPress blogs updated. And she sleeps very soundly at night.
And, it doesn't get any easier as you get more experienced either.
The more your business grows, the more your feeling of overwhelm grows. Unfortunately that's when things slip through the cracks, costing you time, money, and growth.
That's when you start to feel PUNISHED by your own hard-earned success.
Newsflash!

The Internet Lifestyle Does Not Mean Sitting in Front of the Computer for 12 Hours Per Day...

As your business grows, so do the number of tasks you have to deal with on a daily basis. It doesn't get easier. It gets much much harder.

Next year at this time, assuming you grow, you'll have...
More customers
More websites to maintain
More projects to market
More ideas that you want to implement
More social media followers to connect with
More emails to read and respond to
More JV requests to consider
More mental clutter
More distractions tugging at you from every direction
And, if you haven't figured out how to outsource in your business before you grow, you're going to be miserable. (Been there. Done that.)
It's no wonder so many critical tasks in your business remain undone. And the result? You leave money on the table.
Well, you can stop all this nonsense right now, because you're about to discover the secrets of how successful Internet marketers get everything done.
The Big Secret that Successful And Happy Internet Marketers Know About Running An Online Business... That You Don't (Yet!)
How we keep our sites updated and running smoothly
How we launch new products one after the other
How we keep our customers happy
How we can take months off at a time and still earn an income
How we seem to be in many places at the same time -- on other people's blogs, social networking sites and in face-to-face conferences
Do we have a magic trick?
Well, it's not magic but the results are just as astounding. In fact, the "secret" has a very unsexy name and it's not secret at all.
What is it?
OUTSOURCING.
Definition:

BusinessDictionary.com defines "outsourcing" as:

"Contracting, sub-contracting, or 'externalizing' non-core activities to free up cash, personnel, time, and facilities for activities where the firm holds competitive advantage."

Let's break this down:
"contracting, sub-contracting, or 'externalizing'"
This simply means you pay somebody to do something for you.
"non-core activities"
These are tasks which are important but not essential to your business. If nobody did them, your business will likely keep running, albeit not efficiently or effectively. This is because you should keep doing the core activities yourself.
"to free up cash, personnel, time, and facilities"
You don't outsource just because you have money to burn. Outsourcing should pay for itself -- and more -- in terms of the money, staff, time and resources that you're able to enjoy more of.
"for activities where the firm holds competitive advantage"
Ultimately, you outsource so you can focus on the areas of your business that you shine at and truly enjoy.
And isn't that why you started an online business to begin with?
Listen, nobody is good at everything. I'm certainly not. And nobody has the time, money or inclination to master all aspects of an Internet business.
Honestly, I say this to my coaching clients all the time
"If it's something that you'll only need to do once or twice, it's not worth learning.
Just hire someone to get it done and move on to profit."
"If it's something standing between you and profit, outsource it."
"If it's something you dread doing, outsource it."
" If it's something you keep putting off or that you're not good at, outsource it. "
They say "But how, Nik? I don't know HOW to Outsource".
My answer?
You ALREADY Outsource.
And, I'm guessing you do it well.
You pay a barber or hairdresser to cut your hair...
a dentist to fill your teeth...

a mechanic to tune up your car...

a waitress to bring you your meal at a restaurant...

and, I'm guessing that, if your appendix burst right now, you probably wouldn't grab a "home surgery" book off the shelf and operate on yourself.
So, why would you even dream of doing everything in the business that supports (or you wish could support) you and your family?
Why are you stuck? Why don't you get help? Is it because...
THE AVERAGE INTERNET BUSINESS OWNER DOESN'T KNOW
WHERE TO TURN FOR QUALITY OUTSOURCING HELP
The truth is ...
You'd love to have someone setup your website for you!
You'd love to have someone build your list for you!
You'd love to have someone drive traffic to your site for you!
You'd love to have someone create products for you!
You'd love to have someone troubleshoot problems for you!
You'd love to have someone handle customer support for you!
You'd love to have someone run 95% of your business for you!
I'm convinced that people don't stay stuck because
they WANT to, they stay stuck because they HAVE to.
They simply don't know two important things...
1) They don't know what can be outsourced.
2) They don't know where to find quality outsourcing help.
Now, you're about to find out how you too can learn how to outsource so you can earn more, work less and have more fun.
Introducing "Outsource Weekly™": A Training Program
For Outsourcing Virtually All Of Your Business
And Getting It To Run Itself!
Outsource Weekly is a 52-week program that teaches you everything you need to know about outsourcing.
You'll learn which tasks to outsource, how to find good service providers, how to train your support staff, how to make outsourcing affordable, and how to reap the benefits of outsourcing.
And, most importantly, you'll learn tricks so that you can automate many things you're doing yourself so you don't even HAVE to pay someone to do them for you. (Pretty sneaky, right?)
But wait a minute. You may be thinking, "Why does it take so long to learn about outsourcing?"
Well, you can't manage tasks in your business that you, yourself, don't understand. You'd be throwing money into the wind. So I make sure with each lesson that you thoroughly understand the outsourcing task -- enough to make you dangerous.
If you don't understand a particular task or activity yourself...
How do you know if your service provider is doing a good job?
How do you know if your investment is paying off?
How do you teach your helper how to do it better?
How do you know if a computer couldn't do the same job for FREE?
And then I go into the nitty-gritty of outsourcing that particular task.
In fact, most of the lessons are made up of a combination of these elements:
Outsourcing Talk - information about general outsourcing

Outsourcing Type - overview of a marketing activity you can outsource

Outsourcing Tips - specific tips to successfully outsource the Outsourcing Type being discussed

Outsourcing Tools - tools you and your support staff can use to automate or simplify a specific activity

Outsourcing Training - enough knowledge so you can do a particular activity yourself, if you choose to do so, or train and manage somebody else to do it for you and know whether they're doing a good job or not

Outsourcing Templates - templates for service agreements, project descriptions, worksheets and other documents you can use when you outsource tasks

Outsourcing From the Trenches - advice straight from service providers who do specific outsourcing tasks, so you can better work with your own helpers

Outsourcing Tasks - weekly homework so you implement key concepts from each lesson
You see, you're not only learning about outsourcing, but you're also mastering key areas of your Internet business!
To give you a better idea, here's a sample of what you'll learn in the next 52 lessons (take a deep breath; this is long):
The R.E.A.D. system you need to use BEFORE you start outsourcing, to make sure you end up saving time and energy and actually making more money when you do outsource
A formula to determine if outsourcing makes financial sense for you
The essential difference between outsourcing and out-tasking, and why you won't earn money from outsourcing unless you know this by heart
If you're watching pennies, how to decide which tasks you should outsource first so you can get money flowing in -- fast
If you already have some money coming in, tips for choosing which tasks to outsource to have more fun while your business continues to grow
Types of research every online business needs, and how to outsource it
A seven-step system to create a product rapidly with outsourced help, including how to get exactly the product you want
How to negotiate fairly with ghostwriters (I've never been turned down with this technique)
How to protect yourself from fly-by-night writers and plagiarism
Why you should be self-sufficient enough to know how to maintain your own website, even if you have an assistant who does it
Easy, little-known ways to find highly recommended service providers
What information you need to provide your service providers so they can quickly put up a squeeze page, sales page or download page for you (including free templates for you to use!)
13 fast ways to make or find the money so you can pay for the help your business badly needs
11 parts of an order-producing salesletter, so you know whether the copywriter you hired is truly gifted or is actually scamming you
A First Contact Template to use with copywriters so you can clearly communicate your needs and find the copywriter who can meet those needs
Why you need a tech support person, how to find a good one, and how to communicate effectively with him or her to ensure a harmonious working relationship
Tips on managing technical tasks and projects -- straight from the mouths of techie geeks
How to outsource on-page and off-page SEO, including free and paid SEO tools you and your helpers can use
Step by step instructions for implementing the "useful but incomplete" model for writing ezine articles that get readers, clicks and sign-ups
Tips and templates for outsourcing article writing so you get profitable articles that more than pay for themselves
The O.B.L.I.T.E.R.A.T.E. technique to blast your articles all over the 'net, so you squeeze every bit of profit from each one before moving on to develop your next article
The Who, What, Why and How method for content production and recycling, so you can get even more profits from your special reports and articles
Why you should consider outsourcing to your children who are under 18 years of age, and what documentation you need to maximize the financial benefits of this arrangement
Essential affiliate management tasks and how to outsource them for maximum profit and the least work on your part
8 ways to use a brandable ebook to promote your product or list -- this ought to keep your affiliate manager or VA busy for a long time!
Little-known lazy, stress-free affiliate recruiting secrets you can teach your own affiliate manager or VA
Exciting ways to motivate your affiliates to promote your products and how to systematize everything with your outsourced help
Secrets to Twitter success -- without turning it into a time suck
How to participate in or host your own giveaways to build your list quickly, and how to outsource parts of it so you get to relax while it happens
How to finally stay on top of your emails - including deciding when you need a customer support desk and how to have one set up and managed for you
How to create a training manual and FAQ so you can save on the cost of your VA
Tips, tools and resources to effectively communicate with everyone on your team
A ninja "free" outsourcing technique to get that high-profit project off the ground, if you can't afford to outsource and have no time or skills to implement it yourself
An essential task you should do to protect your online business from natural and man-made disasters -- do it yourself or outsource it, either way, just get it done for Pete's sake!
Everything you need to know to have a profitable blog, including how to automate and delegate most of it, of course
Ever dreamed of becoming a digital multimedia star? We'll show you how... with the help of your support team, if you can't or won't do everything yourself, so you can focus on being in the limelight
Unveil the mysteries of video marketing so you can finally build your list quickly and promote your products and services more effectively without becoming a cinematographer yourself
How to use StumbleUpon to get your site in front of millions of users, including which parts of "stumbling" you should do yourself and which you should pass on to your VA or interns
Why you need to get financial and legal help and how to find and afford it, so you can save yourself hours of headache, tons of money and needless worry
Common pitfalls of password management and how to create your business Operations Manual so the wheels of profit can keep turning even if -- knock on wood -- you get incapacitated for whatever reason
How to socialize as much as you can in social media without frittering your time away
Traditional and ingenious ways to build up your credibility and expert status -- and get other people to do it for you
Offline ways to promote your online business, including where to get them done and when to outsource offline marketing tasks
Free and paid tools, resources and methodologies to effectively train your helpers so they'll get up to speed, productive and helping you make profits immediately with little hands-on time with you
Found wonderful support staff? How to keep them happy and loyal so you'll both enjoy years of harmony and profits
How to set up and manage an internship program to get hours of virtual services FREE -- while minimizing the hassles of training complete newbies
Decide when you're "grown up" enough to join a mastermind group or hire a project manager and a life or business coach to help you step up your business
Bonus lessons, including outsourcing the rest of your life
Whew! That's the longest bullet list I've ever seen, but this IS a 52-week program after all.
Each lesson is written on two levels: for beginners and experienced marketers, so no matter where you are in your online business, you always have something you can learn and do RIGHT NOW to outsource more.
And as your business grows, there's always something more in the course that you can implement. It grows right along with you.
Here's What You Get (And For How Much)
When you sign up for Outsource Weekly, you get a weekly lesson through your email. Each lesson is a PDF so you can print out all the lessons and compile them all in a binder.
All this goodness is yours for the tiny investment of:
$27/month
Join Us With No Risk
Because we process orders through Clickbank, you have 60 days to try out Outsource Weekly and then decide whether you like it or not.
If, during that time, you conclude that you made a mistake, simply send word to Clickbank (the info will be in your receipt when you order) and you'll get your first two months' payments back -- every penny of it, with no questions asked.
As you can see, you can join Outsource Weekly at no risk to you. I'm taking all the risk, because I'm confident that as soon as you go through the first few lessons, you won't ever want to cancel your subscription.
They're that good! (Did I mention, I'm also humble?)
If you're ready to join the ranks of successful Internet marketers who enjoy financial independence AND all the leisure time they want, click on the order button below.
As soon as Clickbank processes your payment, you'll get the access link to your first lesson immediately (watch your email for it!).
Nicole, I want to enroll in Outsource Weekly, so I can finally get through my to-do list without missing out on sleep -- and the rest of my life!
I understand that my membership in Outsource Weekly includes:
weekly lessons in PDF for 52 weeks
bonus lessons
I understand that I pay only $27 now and then my credit card will be automatically charged $27 every 30 days for the next 11 months.
I also understand that I have your no-questions-asked, 100% money-back guarantee for 60 days upon purchase.
You can also cancel at any time during
the course with zero hassle.
In fact, you don't even deal directly with me to cancel. The link will be provided in your receipt and can also be found on the FAQ page on this site.
NOTE: This is a digital download (.pdf format).
You'll get instant access to
your first lesson as soon as we process your order.
The first lesson alone will bring clarity and order in your Internet business immediately. You will be amazed at how much you grow personally and professionally as you progress through each lesson.
And, most of all, you'll be blown away by how much more productive you are, yet how much more relaxed and happier.
I guarantee it.
Plus, we'll have fun along the way. After all, isn't that part of the internet lifestyle? Having FUN!
BUT in the end -
**THE CHOICE IS YOURS***
I only want you to join me if it's the right thing for you.
So, I'll ask you to look at the questions below and make your decision.
You know your business better than I do.
You know your current situation.
You know what you want out of your life.
What would you rather do?
| | | | |
| --- | --- | --- | --- |
| | Spend hours learning how to do a specific task? | | Spend minutes getting someone else to do it? |
| | Stay frustrated over trial and error troubleshooting? | | Stay relaxed while someone else does it? |
| | Stare at incomplete projects piling up? | | Stare at finished projects piling up (and cash!)? |
Here's the truth : You can keep doing it your way, but unless you are completely satisfied with the results you are getting and the amount of time you are investing ... why not take an easier route?
Outsource Weekly™ will show you how to see greater results and free up more of your time. That is, after all, the point of running your own internet business isn't it? To make more money and free up time?!
I'd love to take that journey with you and help you to ENJOY the freedom and fun that the internet lifestyle brings.
To Your Online Profits and Happiness,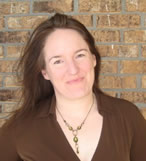 NicoleOnTheNet.com
PS: You're this close to discovering for yourself how my friends and I grow our online businesses fast -- and still have a life. Click the order button below to begin your weekly lessons. Remember, there's no risk to you because I offer a 60-day money-back guarantee:
PPS: Still undecided about whether you can trust me and really learn from me?
Check out what some amazing people have said about me on Twitter - and then make up your mind.